What to eat
Porteños, the residents of Buenos Aires, love to eat out, and the city's dining scene is booming, with everything from historic cafes and atmospheric steakhouses to hidden closed-door restaurants for those in the know. Chefs expertly prepare everything from traditional local staples to contemporary international cuisine fused with Latin American verve.
Traditional porteño takes Mediterranean cooking, with heavy Italian and Spanish immigrant influences and an emphasis on local produce, and fuses it with creole and native Andean cuisine and ideas from neighbouring Latin American countries. 
Buenos Aires is home to 10 of the 50 best restaurants in Latin America according to the 2016 World's 50 Best Restaurants list, and whether you're after mouthwatering steak, homemade fresh pasta, or cutting-edge experimental gastronomy, you're sure to find something exciting to tickle your taste buds. 
Pizza and pasta galore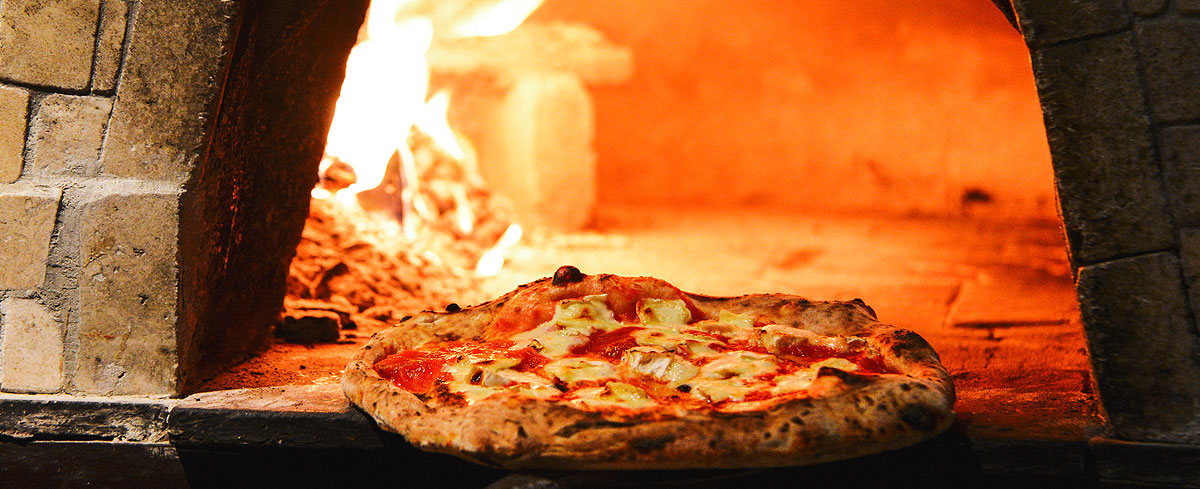 The variety of flavours on offer is a legacy of the city's growth through immigration, and you'll find Spanish, Arabic, Jewish, Armenian, French and native Andean influences, but Buenos Aires was particularly influenced by huge numbers of Italian immigrants who began to arrive in the late 19th century. Their legacy can be felt throughout the city through the incredible number of pizzerias and fresh pasta producers. You'll find pizzas of all kinds, including traditional Italian pizza a la piedra and even thin and crispy parrilla-grilled pizza, a local invention. But generally here in Buenos Aires we like it deep, spongy (al molde) and smothered with cheese and other ingredients, and it's best shared with friends.
Markets and food fairs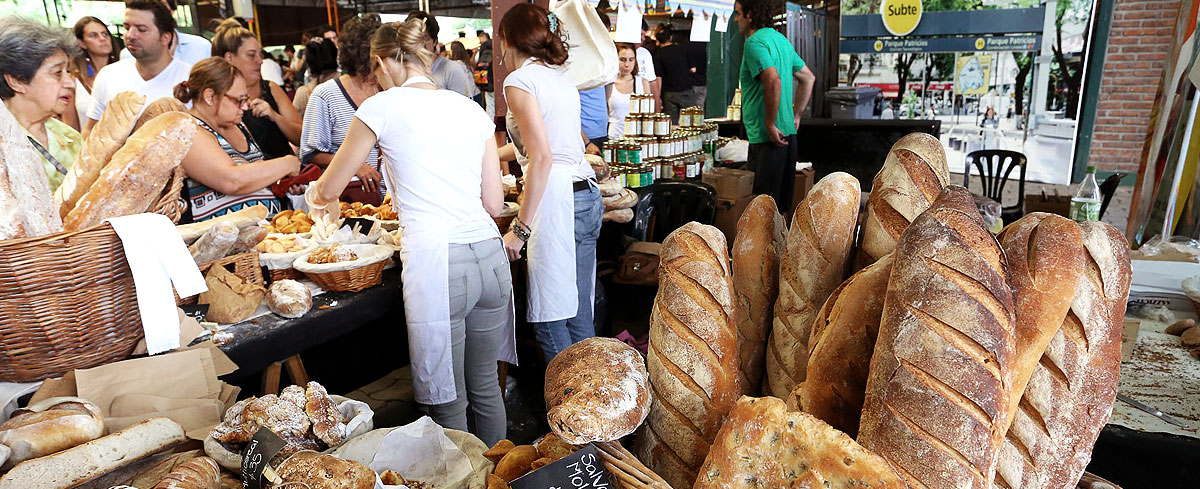 Buenos Aires boasts major foodie events such as the annual Masticar festival and Food Week, and regular fairs and markets like the touring organic produce fair Buenos Aires Market, and French food festival La Marché, great places to pick up healthy treats and local produce. 
A flair for cocktails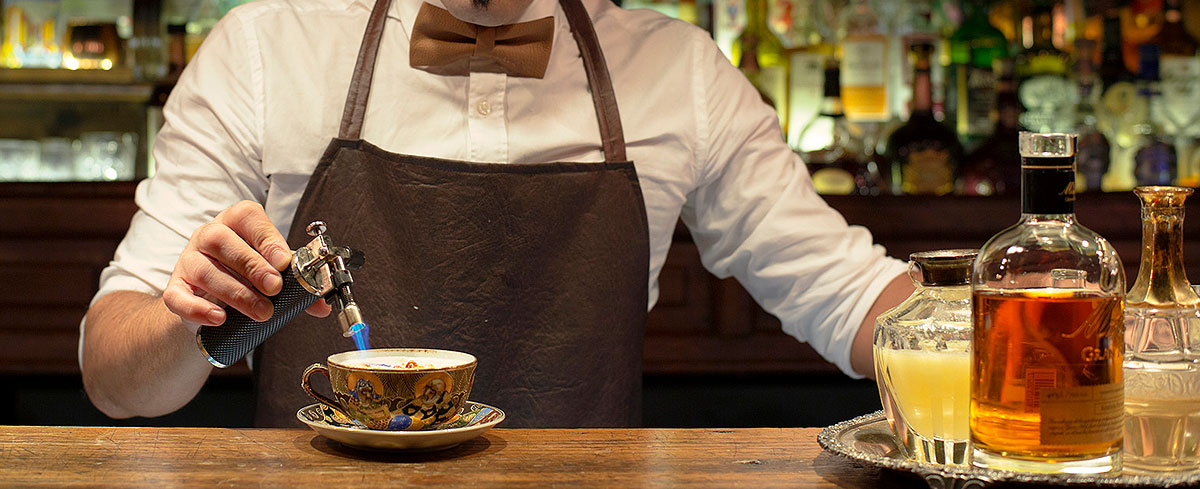 Buenos Aires' bartenders have been receiving international acclaim for their creativity and flair. And it's not just their drinks that are creative, but the bars themselves. A bar disguised as a New York subway station? A prohibition-era speakeasy hidden behind a sushi restaurant? It's all possible in Buenos Aires. The most acclaimed bars are located in Palermo, Retiro and Recoleta, and offer a mix of international classic and original creations using local ingredients. You'll also find in Buenos Aires excellent wine bars and a booming craft beer scene in the neighbourhoods of Palermo, San Telmo, Caballito and Recoleta.
Other local specialities
Empanadas: Crescent-shaped pastries sometimes fried (pictured below) but usually baked in the oven, and filled with different ingredients, such as ham and cheese, meat, chicken and all sorts of veg. Great for a quick savoury street snack.
Traditional Argentine stews: Locro is a hearty traditional stew containing meat and corn that originated in the Andean region, and in Buenos Aires is most usually eaten in winter when temperatures get cooler, particularly on patriotic holidays. Other traditional stews include mondongo and carbonada.
Dulce de leche: Our caramel-like answer to peanut butter or Nutella and a national favourite. Best tasted shamelessly on the end of a spoon, in an alfajor (a dulce de leche cookie) or in a fiendishly rich chocotorta dessert.
Churros: Throw all calorie caution to the wind and gobble up these heavenly deep-fried sugar-coated dough-dogs, often filled with dulce de leche and dipped into thick hot chocolate! A good idea for breakfast - you'll need those calories for sightseeing afterwards.
Ice cream: An abundance of pizza and pasta is not the only result of the city's Italian legacy. There's also a huge number of heladerías (ice cream shops). There are several large chains with outlets across the city, while smaller independent producers offer the most exotic flavours.
Mate: Something of an acquired taste for the uninitiated, drinking mate (pronounced ma-tay) is all about the social ritual. The caffeine-rich bitter herbal drink is drunk through a metal straw (bombilla) from a hollow gourd and is usually shared with friends, colleagues or family, with one person designated as the server whose responsibility it is to refill the gourd (the mate) and pass it around the group.
Where to eat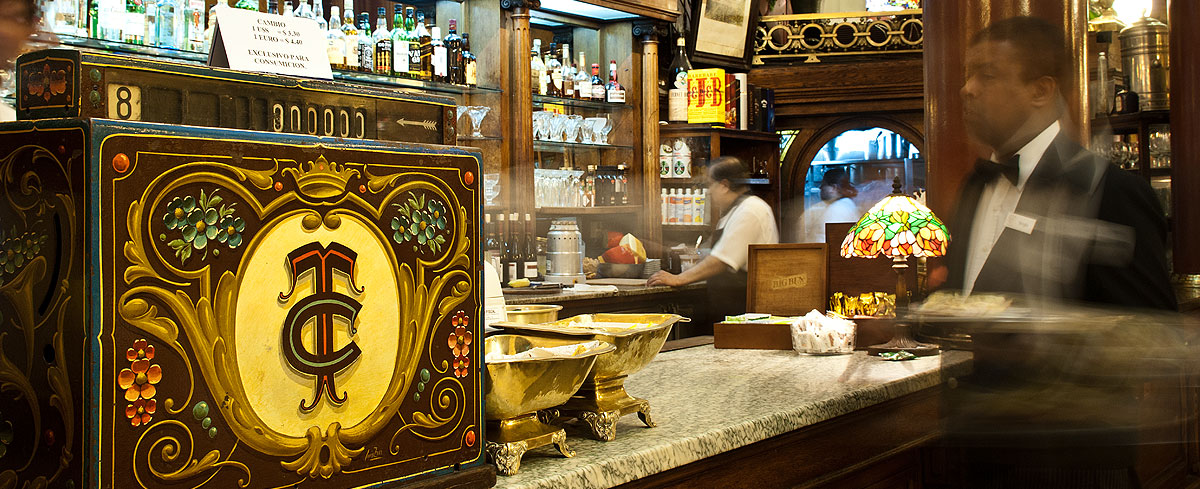 Palermo (mainly the areas known as Palermo Hollywood, Palermo Soho and Las Cañitas) are perhaps the trendiest gastronomic centres and the places to find a wide variety, while you'll find the more traditional cafes and eateries in the central neighbourhoods (Montserrat, San Nicolás and Balvanera) and in the cobbled streets of San Telmo. Many of the most upmarket contemporary options can be found in the aristrocratic Recoleta neighbourhood and the regenerated docks of Puerto Madero.
Cafes: Buenos Aires has more than 70 listed bares notables - bars and cafes that are officially recognised as part of the city's heritage owing to their historical, cultural and architectural importance. Entering these venues is like stepping back in time to a golden age, when these places used to be frequented by writers, intellectuals and tango singers. One of the best preserved is Café Tortoni, the oldest cafe in the city. Stop by for a typical café cortado (espresso with a dash of hot milk) and medialuna (croissant) and soak up the atmosphere. See more on Buenos Aires' historic cafes.
Restaurants: With so many options in the city and new places opening up all the time, deciding where to eat can be daunting. As well as guidebooks and online guides, it's often worth asking locals for their recommendations, particularly if you want to go somewhere off the beaten track. It's worth booking ahead if you know it's a popular restaurant, especially on weekends. If you're looking for alternative dining, food with a modern twist or international cuisine, most restaurants can be found in the neighbourhoods of Palermo Soho, Palermo Hollywood, Puerto Madero, Las Cañitas and San Telmo. Several Buenos Aires restaurants have made it to the list of Latin America's best restaurants.
When to eat
In Buenos Aires, you can eat late . . . very late! Dinner service at most restaurants is from around 8pm until after midnight. As porteños tend to eat late, don't be surprised if you're the only diners before 9pm! Prime dining time is from 9.30pm and later on weekends. 
Cafes usually open every day for breakfast, lunch snacks and the traditional merienda, a later afternoon snack which might include a coffee and a piece of cake. Some close at around 7pm, but there are cafes that open late into the evening. Restaurants open for lunch service and then usually close until dinner time.