This sculpture trail on the southern riverside (Costanera Sur) in Puerto Madero, features statues of some of Argentina's sporting greats, as immortalised by sculptor Carlos Benavídez. The walk was created for the build up to the 2018 Buenos Aires Youth Olympic Games.
The trail extends from the junction of Av. Dr. Tristán Achaval Rodríguez and Azucena Villaflor, to calle Viamonte, on the southern riverside (Costanera Sur).
Carlos Benavídez has created sculptures for many international collectors and is known for his busts of Che Guevara and writers Jorge Luis Borges and Julio Cortázar.
 
Some of the sporting heroes featured include: 
Manu Ginóbili (basketball)
A symbol of the "golden generation" that won gold at the 2004 Athen Olympic Games, Ginóbili is considered the best Argentine basketball player of all time.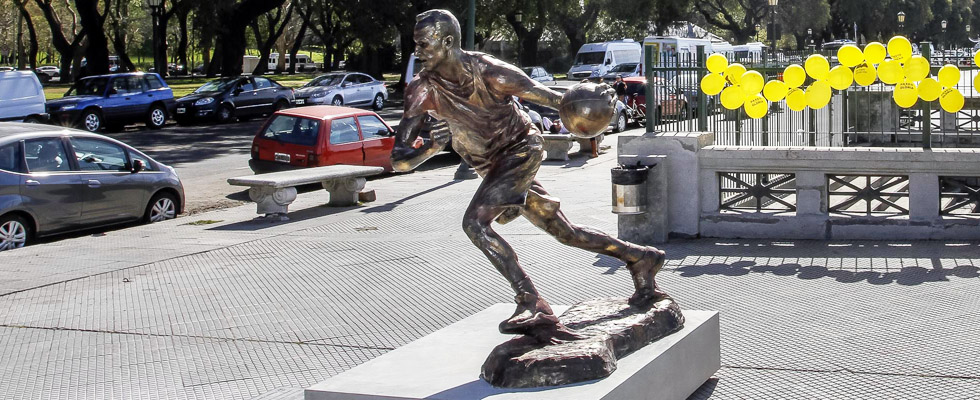 Guillermo Vilas 

(Tennis)

Vilas won 62 tennis tournaments in his career, including four grand slams (Roland Garros and the US Open in 1977, and the Australian opens of 1978 and 1979.)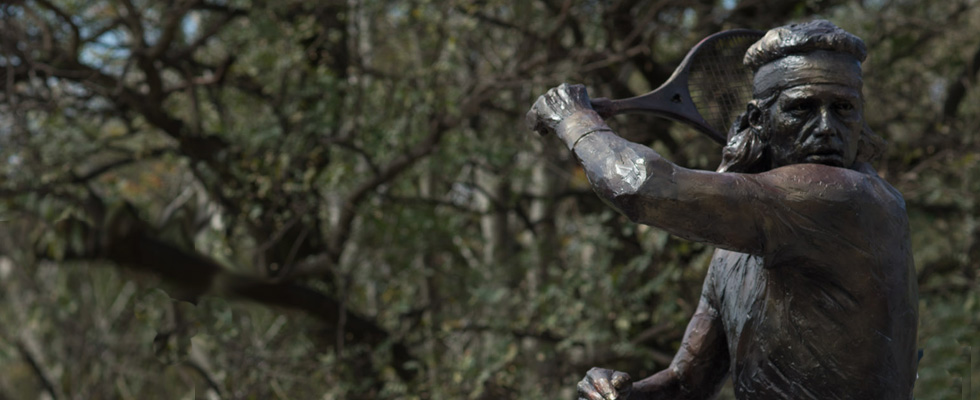 Luciana Aymar (Hockey)
Aymar was voted best hockey player in the world for eight years running. She captained Las Leonas, winning two world cups and four Olympic medals, and promoting a surge in the popularity of women's hockey in Argentina.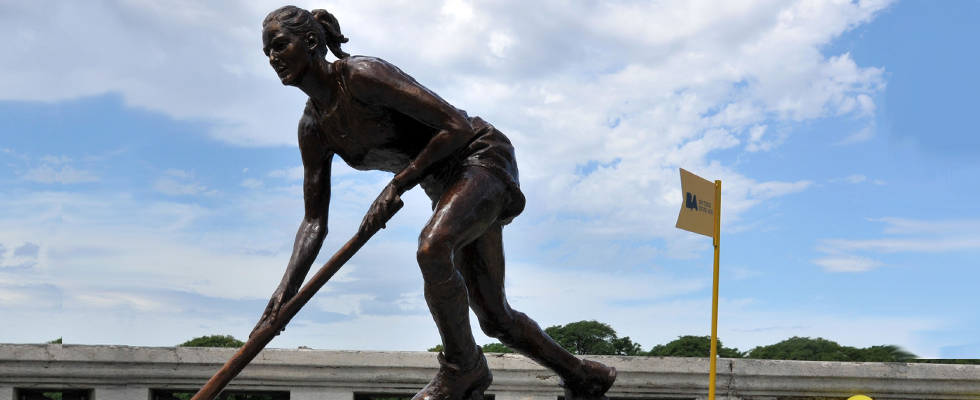 Roberto de Vicenzo
An outstanding golfer, considered one of the top ten in the world for 35 years. He won 16 profesional championships.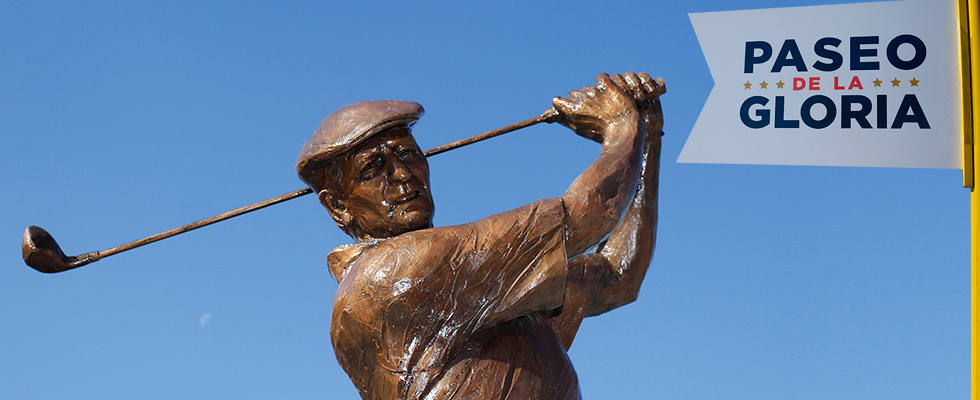 Hugo Porta
A former captain of Argentina's rugby team, Los Pumas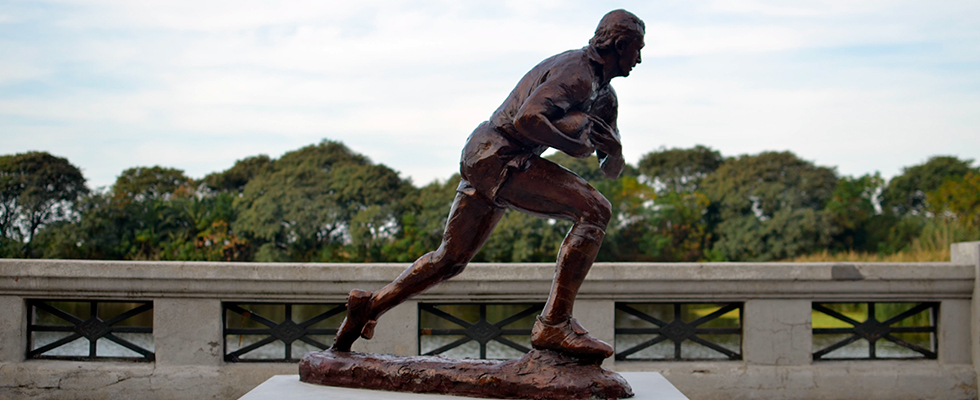 Pascual Pérez
A flyweight boxer who won gold at the London 1948 Olympic games and was world champion in 1954 and 1960.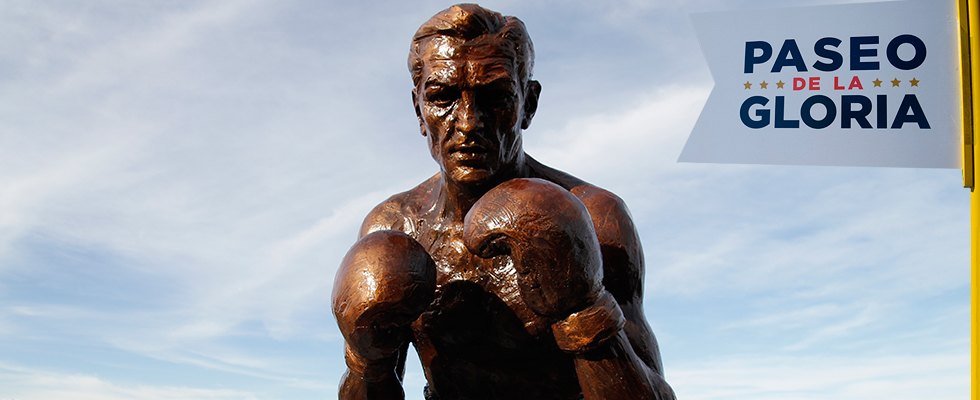 Juan Manuel Fangio
Five-time formula one champion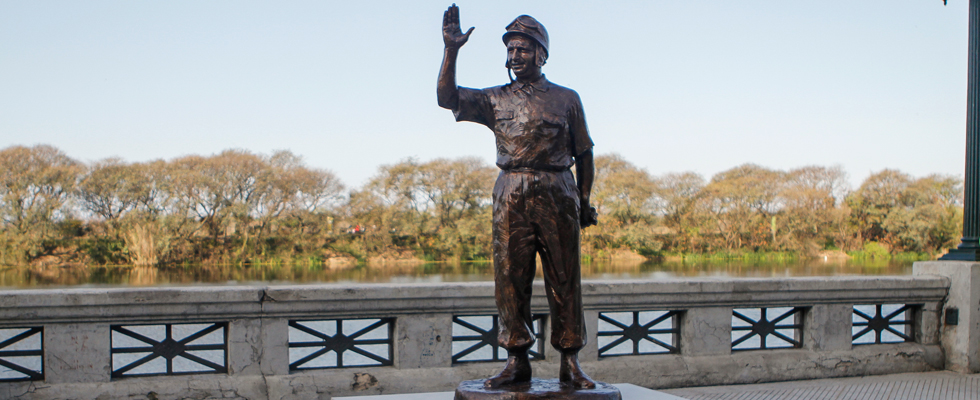 José Meolans: a swimmer who represented Argentina in four Olympic games. He was the first Argentine swimmer to do 100m in less than 50 seconds - a feat he achieved at 17 years of age.
 
Lionel Messi: For many, the best soccer player in the history of the game. In 2012 he beat the world record for the number of goals scored in a year (91).