Wondering who these characters are dotting the sidewalk on one of Buenos Aires' most famous avenues? Here's a quick guide!
Avenida Corrientes is the Broadway of Buenos Aires, well-known for its theatres, lights and many pizza joints. The seven characters that make up this sculpture trail were all well-known faces from Argentine pop culture. 
Minguito

From the 1960s until 1980s, Minguito Tinguitella was a much-loved "man of the people", played on radio and TV by the late actor Juan Carlos Altavista. The footballer Diego Armando Maradona once appeared dressed as Minguito for an interview on the character's programme. Minguito was so popular that he was later resurrected by the actor Miguel Ángel Rodríguez.
Tato Bores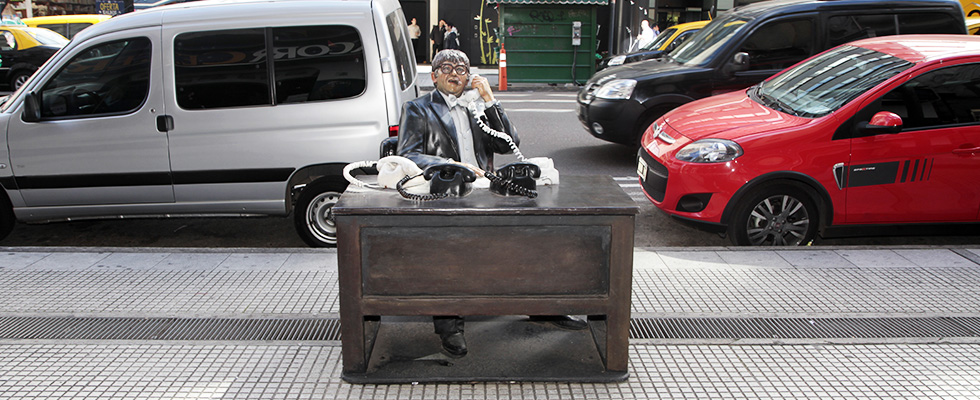 In a dinner jacket, with a wig and glasses, this character is easy to distinguish. Tato Bores was one of Argentina's most popular political comedians, who, with irony and great wisdom, managed to criticise the establishment even during times when freedom of expression was supressed by military governments. His Sunday night monologues would be a topic of conversation the whole of the subsequent week. 
Olmedo and Portales
Many vistors stop to take their photo sitting on the sofa with this popular comic duo, who appear here as Borges and Alvarez, characters they portrayed in a popular television sketch in the 1980s.  
Don Mateo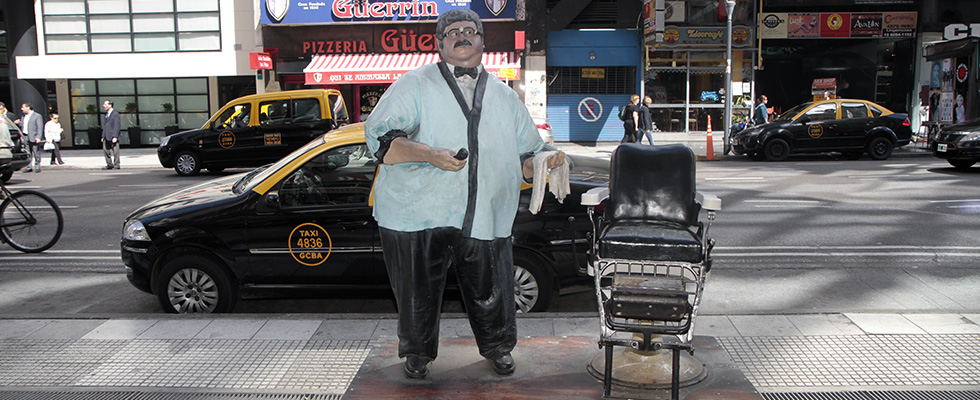 The comic Jorge Porcel is immortalised here in the guise of his popular 1980s TV character, the Ukrainian hairdresser Don Mateo, famous for his amusing observations on daily life.
Sandro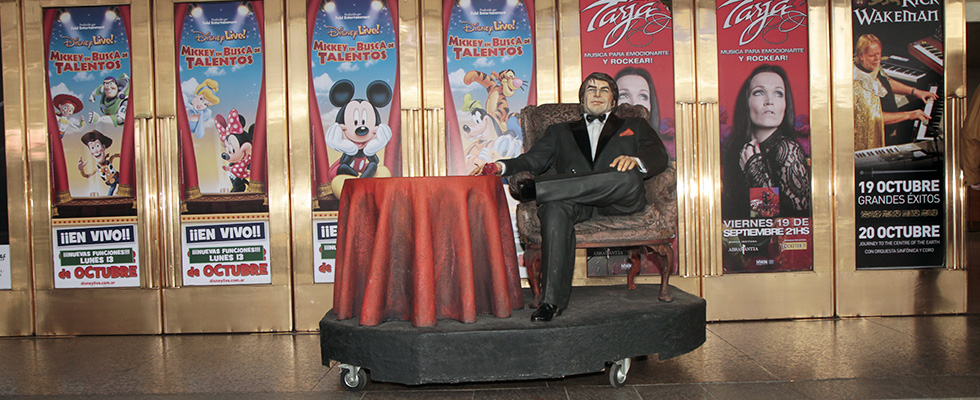 Loitering in the entrance to the Gran Rex, the theatre where he made his name, Roberto Sánchez, better known as Sandro, was one of Buenos Aires' most popular singers and a huge heartthrob in the 1970s.
Juan Carlos Calabró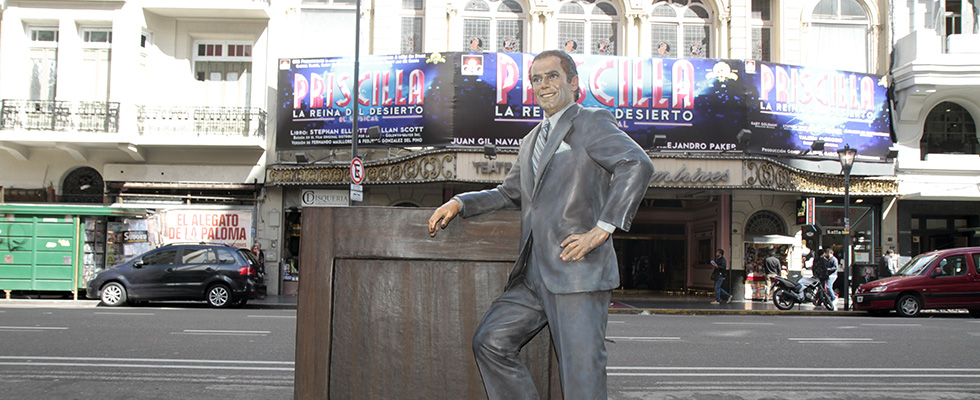 From the same era as many of the other characters on this trail, this presenter, comic and actor appear in film and theatre as well as on television. The sculpture was made by Fernando Pugliese.