Buenos Aires is renowned for its vibrant street art culture, with both Fodor's and the Huffington Post listing it as one of the top cities in the world to see urban art. Street art is highly valued and more socially acceptable than in many other cities, and laws are relatively relaxed, with artists usually only needing the permission of the property owner or residents' association to create their work. This has attracted big name street artists from far and wide, as well as helping local artists make a name for themselves. The Buenos Aires city government has commissioned several large-scale pieces itself.
Where to go to see urban art
In the north of the city, slightly off the beaten track, you'll come across colourful and quirky street art around the neighbourhoods of Colegiales, Chacarita, Villa Crespo, Villa Urquiza and Palermo Hollywood. In the south, besides the colourful houses of La Boca and Barracas, giant murals - often politically inspired but usually with a dash of humour - adorn private and public buildings alike. 
We offer two suggested self-guided Buenos Aires street art itineraries. Several private tour companies, such as Graffitimundo, run organised tours. You'll find most of them on TripAdvisor. 
The world's longest mural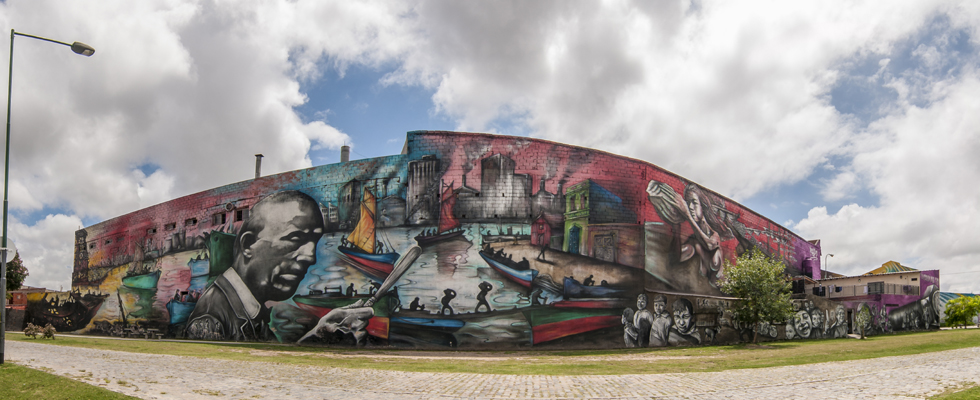 Buenos Aires boasts the longest mural in the world painted by a single artist, El Regreso de Quinquela. The 2,000 sq metre masterpiece, the work of artist Alfredo 'El Pelado' Segatori, can be found on the streets Lavadero and San Antonio, in the neighbourhood of Barracas, just next door to La Boca. It is a homage to the revered local painter, Benito Quinquela Martín (1890-1977), famous for his depictions of La Boca, and depicts the rigours of daily life for the the locals of this colourful port-side neighbourhood.
Calle Lanín

The Calle Lanín is a residential lane, also in the Barracas neighbourhood, where local artist Marino Santa María, has created art interventions on the fronts of many houses, using paint and mosaic tiles. 
Some pieces to look out for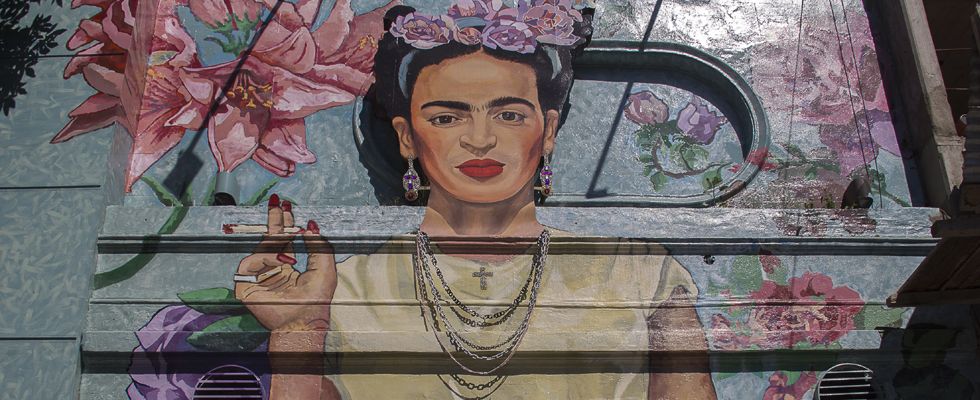 Campos Jesses' Frida Kahlo at the junction of Dorrego and Cabrera, Palermo neighbourhood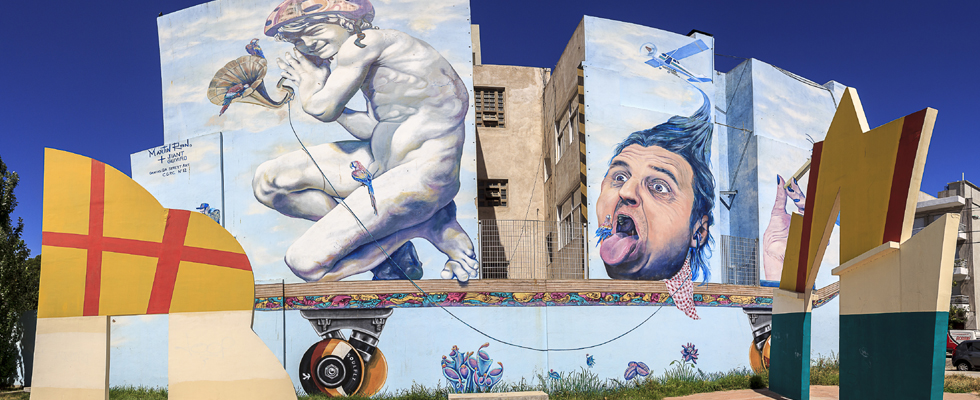 Martín Ron mural at Holmberg 2700, Villa Urquiza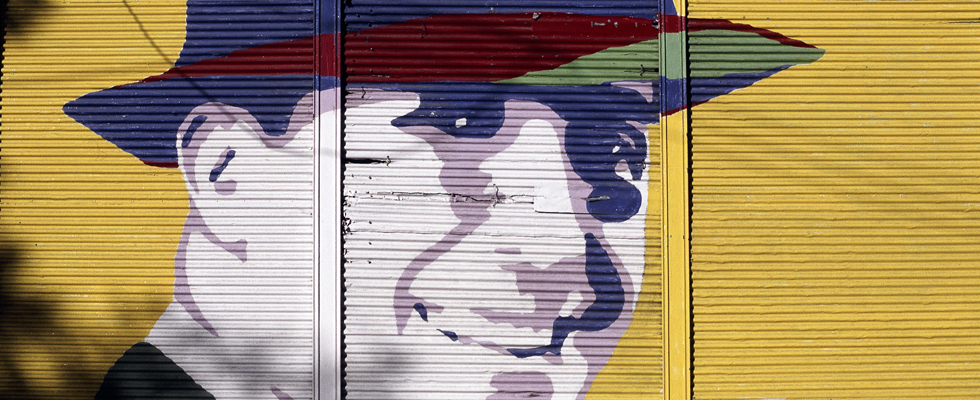 Image of Carlos Gardel in Balvanera neighbourhood


Crámer and Matienzo, Colegiales

Martín Ron mural at Medrano subte station, Almagro neighbourhood


Celine Hitier's Alice and the Poteño Rabbit, Calle Conde, Colegiales


Hommage to the film Tango Feroz, at Concepción Arenal and Caldas, Chacarita


Sueño de Soñadores (Dream of Dreamers) by Licuado Collective, Call Santa María del Buen Ayre, Barracas


Turtle by Martín Ron at Pedro Luján 2800, Barracas