From football to polo, marathons to motor racing, you can enjoy all sorts of sports in BA, as participant or spectator.
Buenos Aires will be hosting the 2018 Youth Olympic Games.
Football (soccer)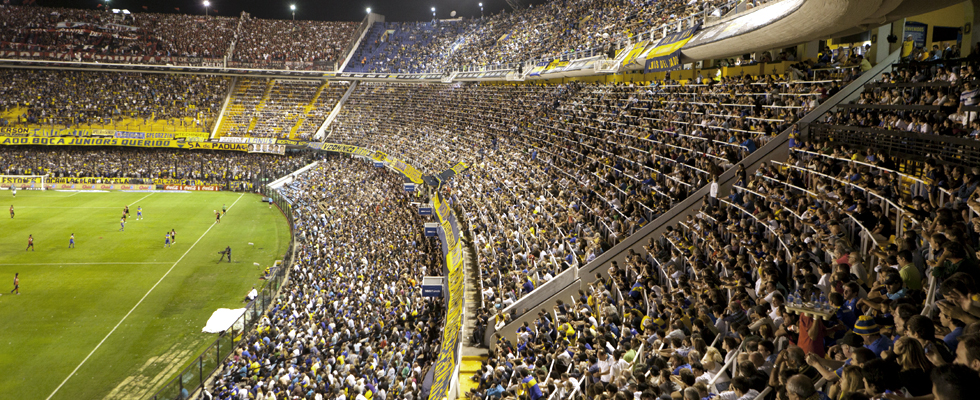 For football (soccer) fans, no trip to BA is complete without visiting the Bombonera stadium or Estadio Alberto J. Armando, as it's officially called (Bransen 805, La Boca), home to Maradona's beloved Boca Juniors. The stadium is at stop 7 on the city's tourist bus, and just a stone's throw from the famous Caminito of La Boca.
The stadium's museum, the Museo de la Pasión Boquense, is open daily from 10.00- 18.00. Entry to the museum costs $90 for adults, or $110 with an additional tour of the stadium.  
If the Boca Jrs stadium isn't enough for you, you can also head north to Nuñez to visit the Estadio Monumental (Av. Figueroa Alcorta 7597, Nuñez), home of Boca's arch rivals, River Plate. Tickets to its adjacent museum cost AR $70, or $90 with a stadium tour.  
Football is by far the most popular espectator sport in Argentina, and many of the country's top flight teams are based in Buenos Aires, including Boca Juniors, River Plate, San Lorenzo, Veléz Sarsfield, Argentinos Juniors, and All Boys. Racing Club and Independiente are based in Avellaneda, just to the south of Buenos Aires city.
Live professional matches are also a mjor attraction in BA. Beware, local professional football games are not for the faint-hearted! Even matches played in the lower leagues attract chanting legions of 'hinchas' (fans). Many tour operators sell tickets to local matches, usually to the most popular Boca Jrs or River Plate games and the 'superclasico' (the Boca vs River derby), but there are several other Primera División teams located in or close by to the city, such as Racing Club, San Lorenzo, Independiente, Vélez Sarsfield and Argentino Jrs. 
If you're interested in learning more about the major clubs in Argentina, or about the culture around football and how to buy tickets, or if you're keen on playing while you're in BA, you might like to read the following blogs:
Polo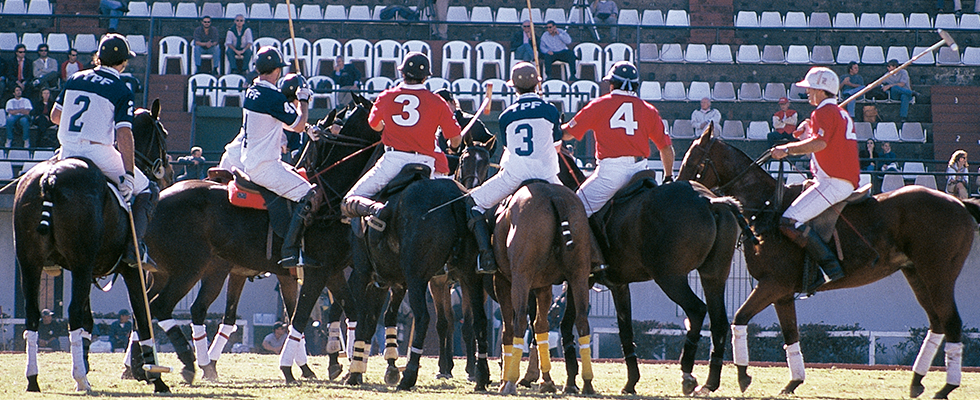 The Campo Argentino de Polo (Av. de Liberator and Av. Dorrego, Palermo) is a huge polo complex close to the Palermo Woods. It hosts the hotly-anticipated Campeonato Argentino Abierto de Polo or Argentine Open, the most important club championship of the season, held every spring (November to December). In contrast to the city's professional football matches, polo is a rather more sedate and civilised affair for spectators!
Information on the competition and how to buy tickets can be found on the website of the Asociación Argentina de Polo. Be sure to look out for Argentina's star player, Adolfo Cambiaso Jr, the Maradona of the polo circuit, who plays for the celebrated club La Dolfina.
Golf
There are several good golf courses close to the city. The city government's Campo de Golf de la Ciudad de Buenos Aires located in the city itself at Av. Tornquist 6397 (Belgrano) is open Tuesdays to Sundays from 7.30am to 5pm. Also nearby is the 18-hole San Andrés Golf Course, the oldest course in Argentina, designed by Scottish professional golfer Mungo Park in 1892, and the 36-hole Jockey Club golf course, which has hosted major international competitions. Another option is The Buenos Aires Golf Club, 30km from the city. This newer club has 27 holes and nine lakes.
Watersports
The city offers many opportunities to practice watersports. There are opportunities for sailing, rowing, kayaking, and canoeing at Puerto Madero harbour, at San Fernando, and on the river delta at Tigre, while kitesurfing and windsurfing are popular at Peru Beach in Acassuso, a short train ride north of the city.
Motor Racing - Buenos Aires ePrix
Source: www.fiaformulae.com
Building on the success and popularity of the Dakar Rally in Argentina and other South American countries over several seasons, Buenos Aires hosted the 4th round of the inaugural FIA Formula E season on 10 January 2015.
Formula E is the highest class of competition for single-seater, electrically-powered racing cars. It is hoped that the technology developed for these racing cars will help to promote and advance mainstream electrically-powered cars, which in turn will have considerable benefits to the environment. Learn more about the championship here.
Buenos Aires has also been a regular venue for the Dakar rally.
Cycling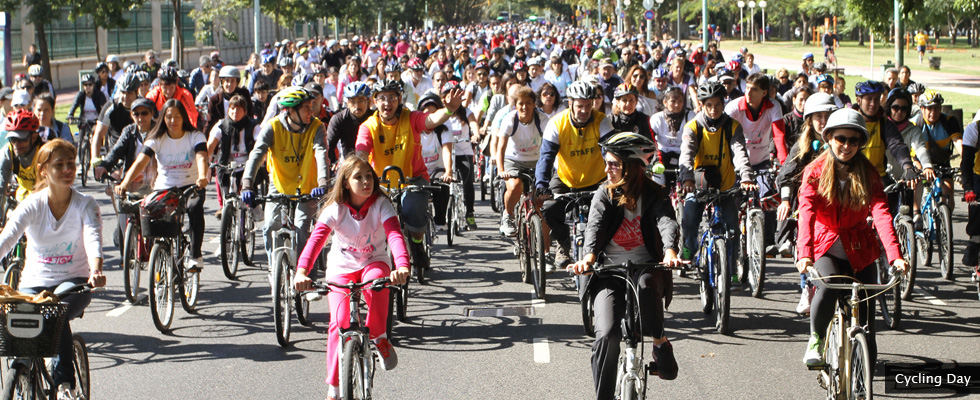 With over 130 km of bicycle lanes and a free public bicycle sharing system (Eco-bici), cycling is a great way both to explore the city and keep fit.
Go to Cycling in BA to learn more about the Eco-bici programme, and get a map and an app of the bicycle pathways in the city.
Many tour agencies rent out bikes as well.
Running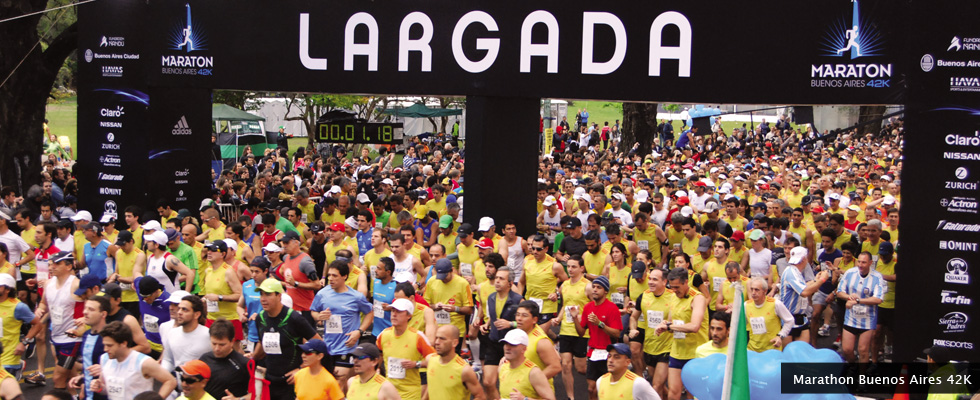 BA's relatively flat terrain, green parks and sunny weather make it a popular choice for runners. If you fancy a run one morning, head to the Parque Tres de Febrero (also known as the Palermo Woods) where there are a number of circuits you can take.
Competitions are also big in BA. The Buenos Aires Marathon is one of the largest in Latin America and takes place every October. Its sister Half Marathon takes place in September. Information on both events can be found here. Other half marathons, 10K and 5K runs are also organized regularly throughout the year.
Visit the Guía Maratón website for more information.
Extreme & urban sports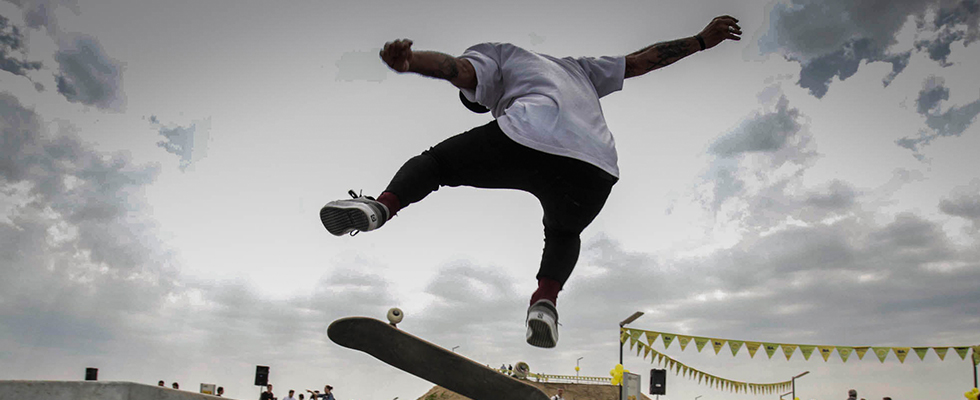 To satisfy the growing demand for more extreme and urban sport outlets in Buenos Aires, the City recently opened a 7.5 hectare BMX and skatepark along the Coastal Costanera Sur (Parque San Tropez, Av. Obligado Rafael Costanera y, corner with La Pampa, Belgrano). The park is open in summer from Tuesdays to Sundays, 10am to 7pm. Buenos Aires Extremo (BAX) is an annual extreme and urban sports contest for amateurs and professionals. Climbing is also popular with several climbing and bouldering walls opening in the city. More information on other skateparks in BA is downloadable below. Further parks for skateboarders, bike riders, longboarders, rollerskaters and rock climbers are being constructed.
Fitness
As you would expect, BA is awash with gyms and fitness clubs, offering the full spectrum of cardio and aerobic activities, martial arts and everything in between. Entrena Ya is an online platform and mobile application which gives information on gyms and fitness centres, classes offered, timetables and price. You'll also find public outdoor gym equipment in a number of city parks and public spaces, such as the Parque Tres de Febrero and the Parque Centenario.
Pato
Football might be way more popular, but officially Argentina's national sport is pato, which means duck in Spanish. The game is a cross between polo and basketball, with players mounted on horses competing to score by putting the ball (originally a dead duck, hence the name of the game) through hoops at either end of the pitch. The majority of Argentines have no contact with the sport and have never seen a match, but a national tournament still takes place every year, and, if you're lucky you may be able to catch a match while you'ree in Buenos Aires. The best place to try is at the Feria de Mataderos, a gaucho market and crafts fair which takes place on Sundays throughout the year, and on Saturdays and Sundays in summer. For more information on pato (in Spanish), visit www.pato.org.ar 
Tennis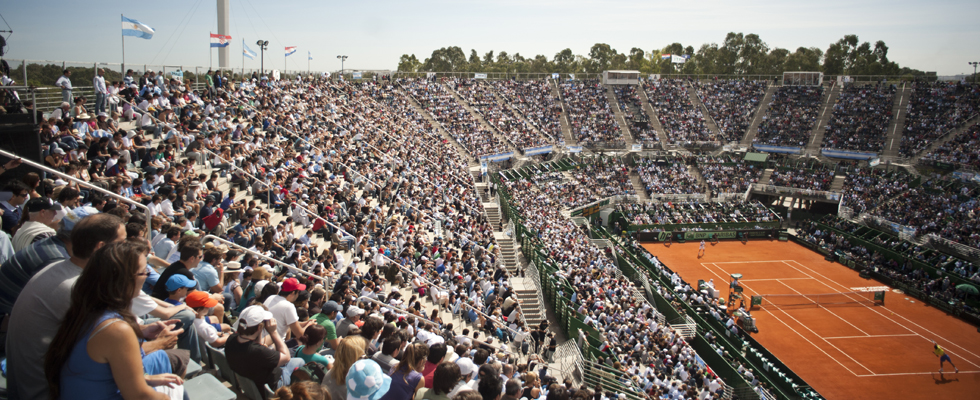 Tennis is another popular sport in Buenos Aires. The ATP Argentina Open is held at the Buenos Aires Lawn Tennis Club, usually in February.
If you're interested in playing tennis while in the city, there are a number of private clubs in Palermo and Belgrano that offer slightly higher rates for non-members. Alternatively, you can play at one of the City-run sports clubs ('polideportivos'), such as the Manuel Belgrano ex-KDT (Salguero 3450, Palermo) which is open daily from 8am. For on-the-day reservations, call 4807 7918.
Rugby
While football is the dominant porteño passion, rugby is especially big in the greater Metropolitan area. The national team, known as the Pumas, competes in the annual Rugby Championship (formerly the Tri-Nations, against Australia, New Zealand and South Africa) from August to September, while the national rugby season runs from March to November. The main clubs around the Buenos Aires area are San Isidro Club (SIC), Club Universitario de Buenos Aires (CUBA) and Hindu Club.
The Government of the City of Buenos Aires and the City Tourism Office do not take any responsibility for the information provided on the websites mentioned above.