Buenos Aires is one of the top tourist destinations in Latin America for the international LGBTIQ community. Here are a few of the reasons why: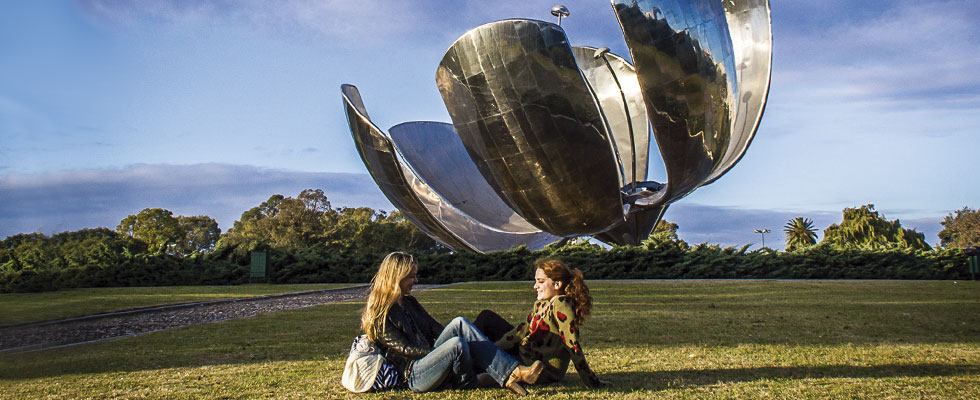 Open-mindedness
Buenos Aires is one of the most liberal, tolerant and open-minded cities in Latin America. In July 2010, Argentina became the first country in Latin America, and one of the first in the world, to legalise gay marriage. The country also passed a gender identity law, giving all citizen's the right to define their own gender. Just walking the city's streets, you can get a taste of the city's diversity, and there are several annual events celebrating the LGBTIQ community including Diversity Week and the pride march (see more below). Buenos Aires is also the first city to dedicate a metro station to a gay-rights icon - the subte station Santa Fe - Carlos Jáuregui (pictured above), described by LGBT publication Gay Star News as the "gayest station" is decorated with images of the LGBT activist, and with the colours of the gay pride flag.
Fantastic culture
Buenos Aires has electric nightlife that lasts until dawn and beyond, with plenty of gay-friendly clubs and bars, from old-fashioned discos to smart cocktail bars and trendy nightclubs, as well as a thriving bohemian arts scene, outstanding gastronomy and more. Palermo, Recoleta and San Telmo are the best neighbourhoods for gay-friendly nightspots. You can find some suggestions here.
Tango


The Argentine tango is a sensual dance for couples of any sex, size and age. Tango Queer and La Marshall are two well-known gay-friendly milongas (social dance events) that actively encourage breaking and playing with the dance's traditional gender roles. There's also an annual Queer Tango Festival (http://festivaltangoqueer.com.ar/.) Check out our Tango section and Tango Schools section for the best places to learn and dance.
You can get married!


In July 2010 Argentina became the first country in Latin America and the second in the Americas (after Canada) to legalize same-sex marriage, so that all couples have the same rights. The main registry office is located at Uruguay 753. Just make sure you bring all your documentation with you when you make your first appointment. You'll need two witnesses who are residents of Buenos Aires city, and if you don't speak Spanish, you'll need to hire a licensed interpreter. All couples getting married in Argentina are required to go for a blood test before taking their vows. More information in Spanish at www.buenosaires.gob.ar/tramites
LGBTIQ events
A number of events that celebrate the LGBTIQ community and the city's diversity, including Diversity Week (Buenos Aires Diversa - a week-long festival held every winter), the pride parade, which has been held every November for more than 20 years, and the Queer Tango Festival, also held every November. The city also hosts the Gnetwork360 international LGBT business and tourism conference every August.
Popular gay-friendly venues
Check out the list below for some of the bars, clubs and other venues most popular with Buenos Aires' LGBTIQ community.