The city hosts around 2,000 major international events each year, making it the number 1 host city for events in the Americas according to  ICCA (International Congress and Convention Association) for eight years running, and 17 placed in the world. Attendees can benefit from VAT exemptions on accommodation, congress registration and the hire of exhibition spaces.
The broad range of hotels and infrastructure for fairs and conventions increases year after year. Major venues are listed below.
La Rural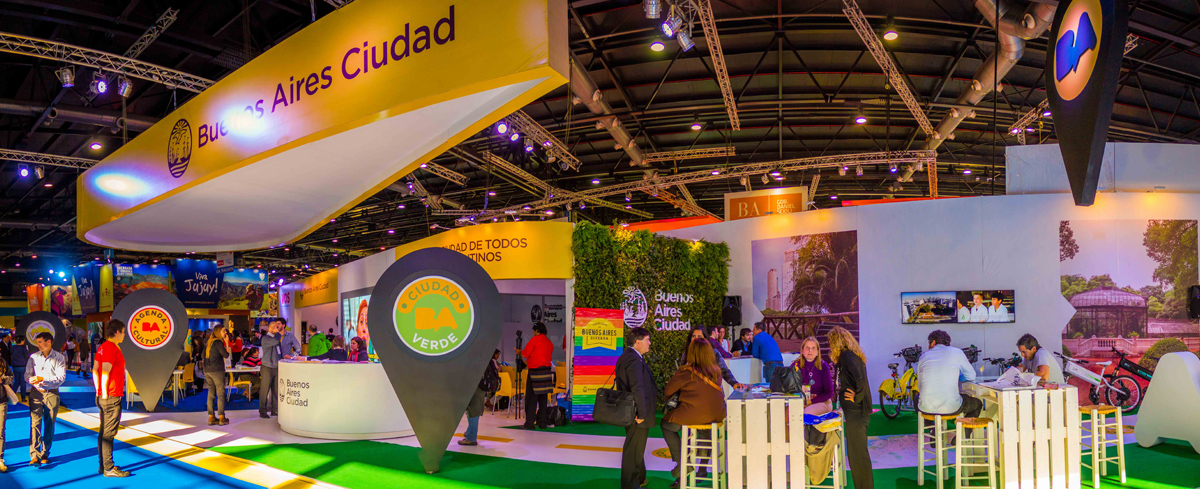 La Rural is Argentina's biggest centre for trade fairs and exhibitions with seven pavillions, an auditorium, open spaces and an infinite range of options for large events. With easy access by public transport and underground parking, La Rural hosts major international expos.
Pavillions: 7
Parallel rooms: 4
Theatre capacity: 8,300
Reception capacity: 8,900
Total exhibition space (m2): 79,765
Banquet capacity: 5,000
Capacity of parallel rooms: 65- 8,300
Centro Costa Salguero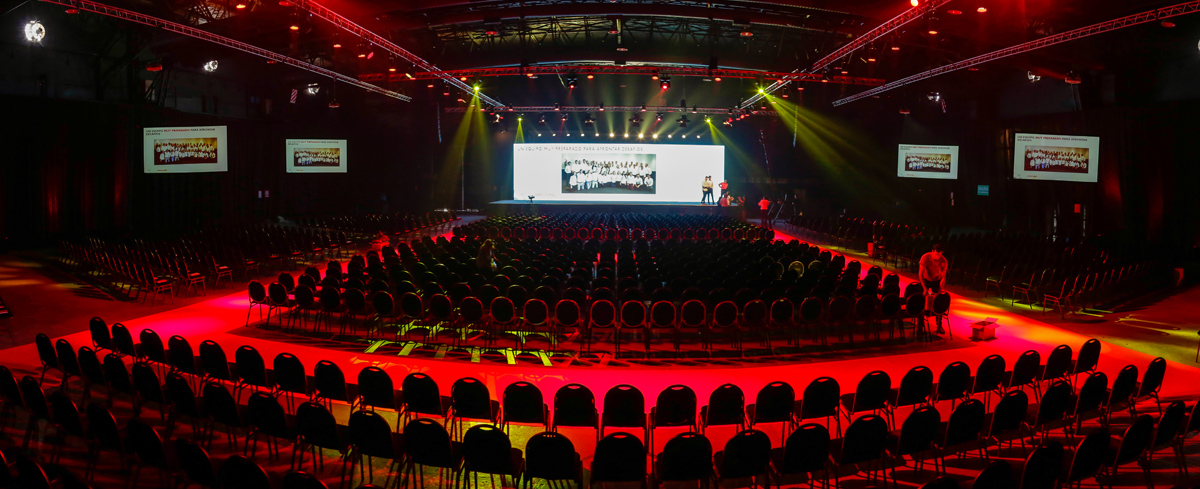 Created in 1993 to host exhibitions, conventions, shows, sporting events, social events and corporate meetings, Centro Costa Salguero is currently one of the major reference points for conventions and expos in Buenos Aires.
Pavillions: 6
Parallel rooms: 4
Theatre capacity: 5,000
Reception capacity: 6,000
Total exhibition space (m2): 31,138
Banquet capacity: 4,000
Capacity of side rooms: 50-5,000
Golden Center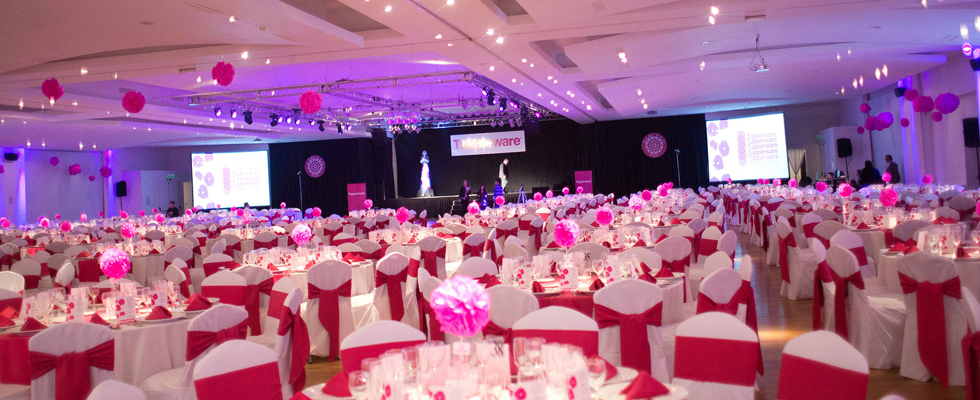 One of Argentina's most important centres with six flexible rooms surrounded by lakes and gardens, ideal of all kinds of events. Just metres from Jorge Newbery Airport, Golden Center offers comfort, new installations, nature and covered space for events.
Theatre capacity: 2,300
Parallel rooms: 6
Reception rooms: 2,500
Banquet capacity: 1,200
Capacity of other roomss: 60 - 2,300
Total exhibition space (m2): 4,500 
Hilton Hotel Buenos Aires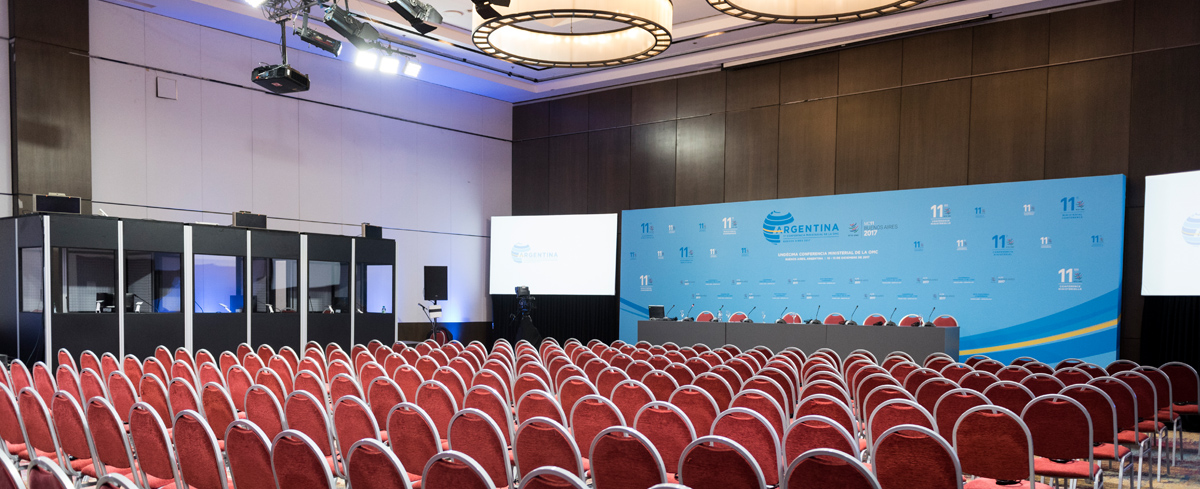 Located in the heart of Puerto Madero, 10 minutes from the city's financial district, the hotel offers a range of meeting rooms, a business centre and installations for events. The meetings hall holds 2,500 visitors, making it the largest of those at hotels in the city. 
Theatre capacity: 2,500
Rooms: 419
Parallel rooms: 22
Total exhibition space (m2): 6,700
Mayor capacidad para banquete: 1.800
Rango de capacidad de salas: 10 - 2,500
Hotel Sheraton Buenos Aires & Centro de Convenciones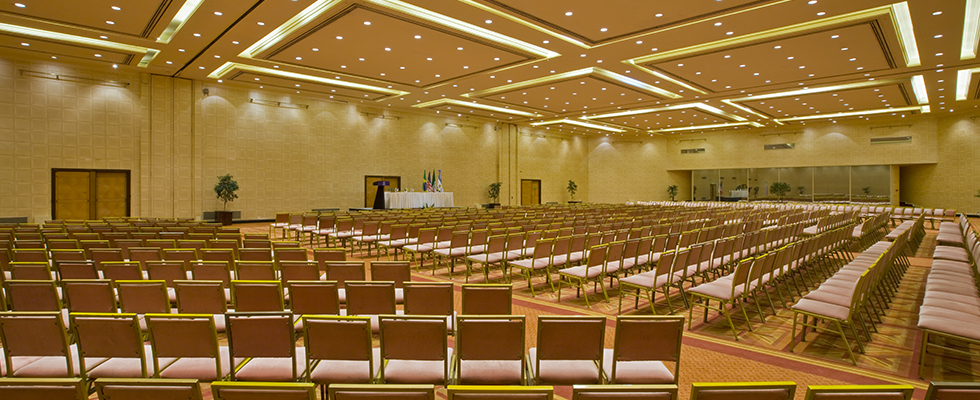 This 24-storey hotel offers 740 rooms including five executive floors equipped for business trips, with installations and services for corporate travellers and congress attendees.
Theatre capacity: 1,800
Rooms: 740
Parallel rooms: 15
Total exhibition space (m2): 6,500
Baquet capacity: 1,200
Capacity of parallel rooms: 10 - 1,800
New Buenos Aires Conventions Center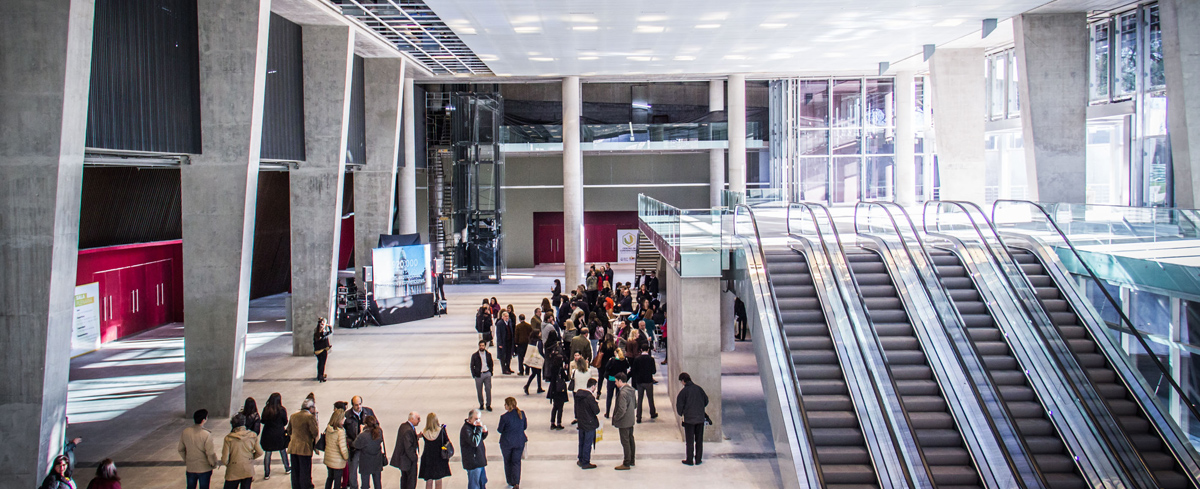 This centre is located in the neighbourhood of Recoleta, comprising three underground levels in order to preserve the landscape of the site between the University of Buenos Aires Law Faculty and Parque Thays. Solar panels on the exterior of the building go towards meeting city sustainability standards, while there are bus stops and an underground metro (subte) station (Líne H) nearby.
Theatre capacity: 4,500
Parallel rooms: 5
Reception capacity 2,000
Total exhibition space (m2): 18,000
Banquet capacity: 500
Capacity of parallel rooms: 300 - 4,500 
---
See altenative iconic venues for events in Buenos Aires.