Bicycles have become a more and more frequent sight in the Buenos Aires, especially in since the city has introduced a network of bike lanes and a completely free public bicycle system available to residents and visitors alike. The city now has more than 200km of cycle lanes covering 30 neighbourhoods and more than 3,000 bicycles available through the city bike-share scheme, known as BA Ecobici.
To start using the city's bike-share system, simply download the app BA Ecobici por Tembici for
iOS
or
Android
. Here are a few pointers:
The user must be aged over 18, and you'll need your passport and credit card handy to register and prove your identity.

To take a bike from a station, open the app, choose the station on the map and click "DESBLOQUEAR" (UNBLOCK). You'll be given a code that you need to key in on the number pad next to the bike you want to remove.

The maximum time permitted to use a bike is one hour on weekdays and two hours on Saturdays, Sundays and public holidays. Keep an eye on the time, because if you go over your access to the system will be blocked for two days.

If you want to use the service for longer than the time permitted, simply return your bike at any station, wait five minutes, and take another one.

Have a good ride!
Where to go?
There are tons of options but here are some of the best places to explore by bike:
In the neighbourhood of Puerto Madero, the 350-hectare Costanera Sur Ecological Reserve is one of the biggest urban nature reserves in the world. We recommend exploring its trails and connecting to nature to appreciate the native flora and fauna and to rest a while with a view of the Río de la Plata.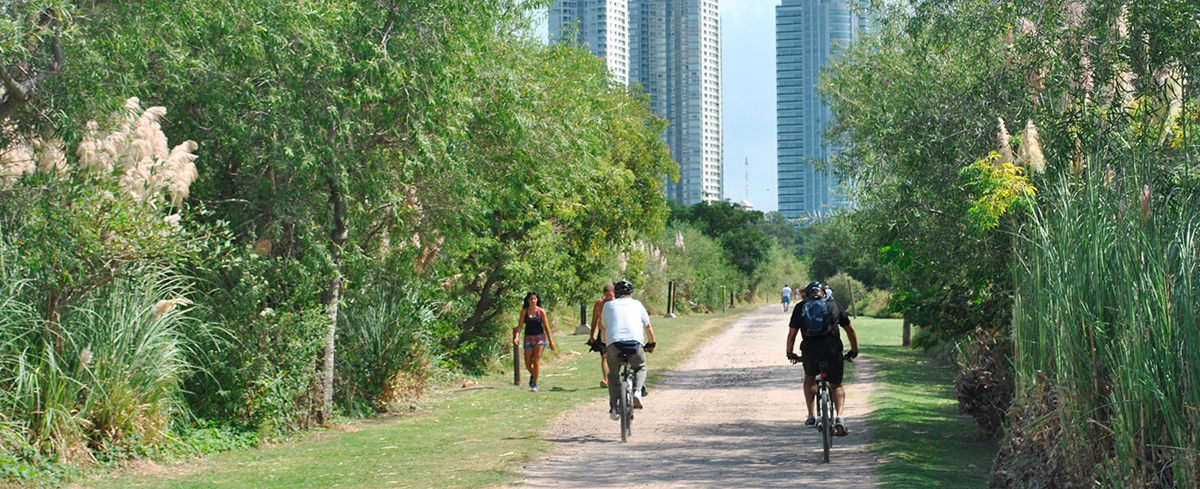 Over in Palermo is another one of the city's largest green spaces: Parque Tres de Febrero, with its rose garden, lakes, planetarium and racecourse.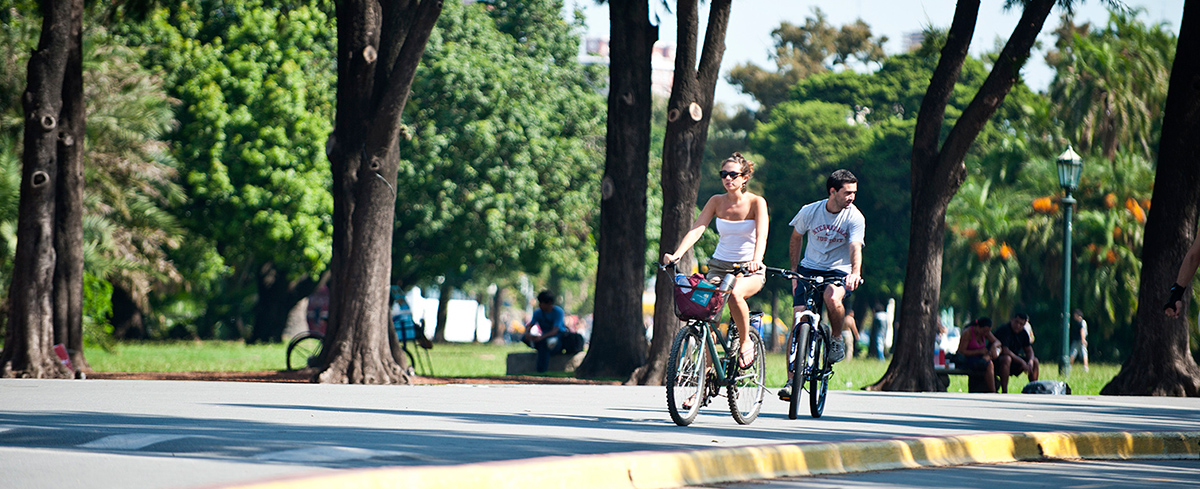 Another park to visit is Parque Centenario on the border of Caballito, Almagro and Villa Crespo. Here you can drop by the Bernardino Rivadavia Museum of Natural Sciences, and nearby you can discover a quiet neighbourhood with quaint European-style houses.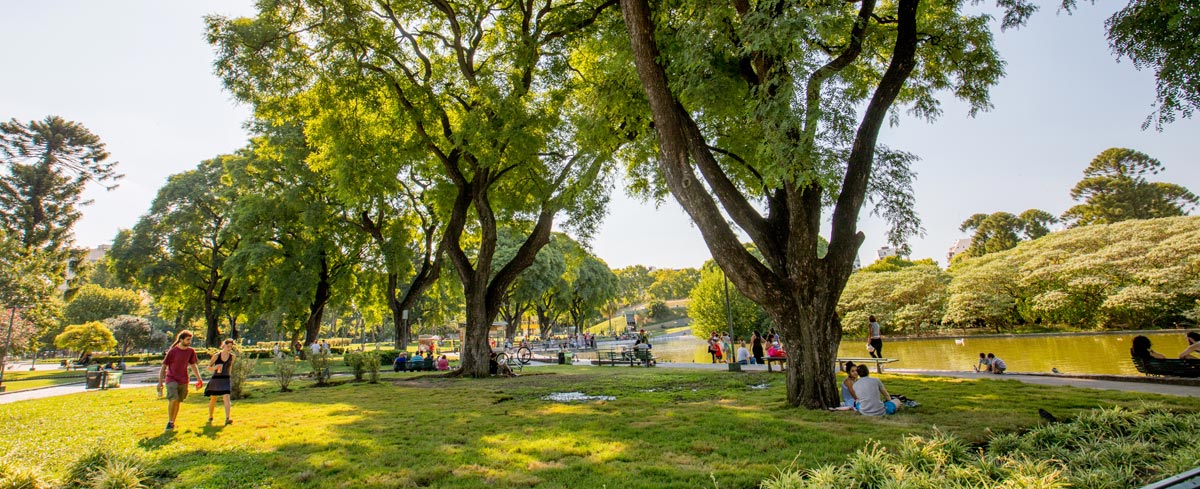 Guided tours
The Buenos Aires City Tourist Board also offers guided tours by bike to explore the neighbourhoods of Palermo, La Boca and Recoleta with expert bilingual guides.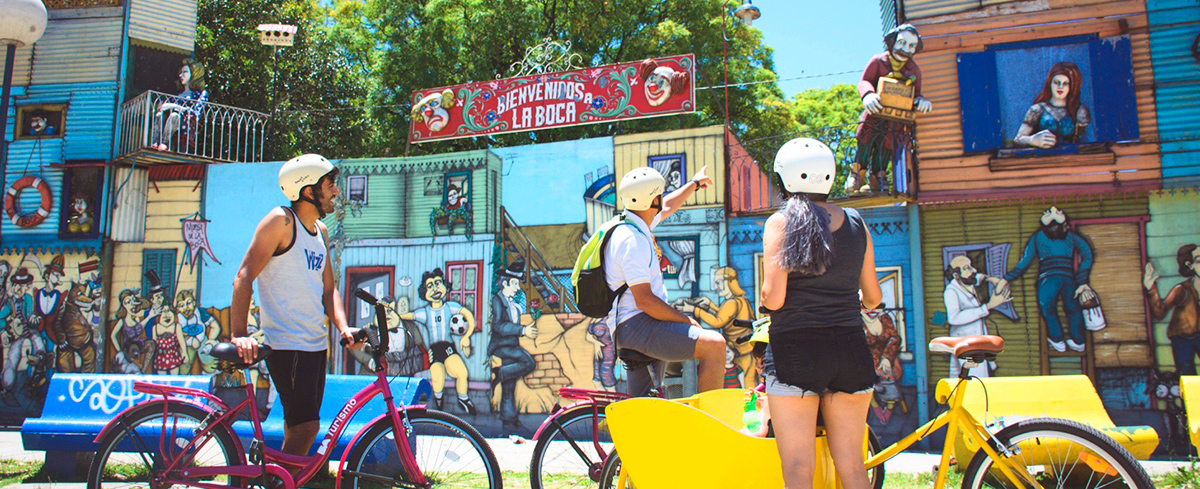 Get more information on BA Ecobici!