In a workshop close to her children's school in Palermo, Luisa Freixas turns a wheel to feed cotton paper and wooden plates through a huge press. Using the centuries-old technique of xylography, she draws her designs, carves them into wood, then prints them onto different surfaces, from paper to fabrics.
"It's a very classical technique," Luisa says. "I always say I feel like Rembrandt. But I like to give this classical technique a modern twist."
The results are fresh and vibrant, more Matisse than Rembrandt, with a personal vision inspired by Luisa's three children and by the flora at Buenos Aires' Botanical Garden.
"I get inspiration from playing with my children," Luisa says. "I copy the way they draw and try to see nature and wildlife the way they do; to see things through their eyes, climbing trees like an eight-year-old, and then make art from that."
Luisa studied fine art at Buenos Aires' Instituto Santa Ana and was a disciple of Argentine artist Jorge Demirjian. She was attracted to woodcutting through her interest in German expressionism and Warhol's repetitions. With a dedicated work ethic, she sketches her designs alone with utmost concentration, either in her workshop or in the Botanical Garden, and she prints the final product on the press in her workshop, but she takes the task of cutting her designs into wood everywhere she goes.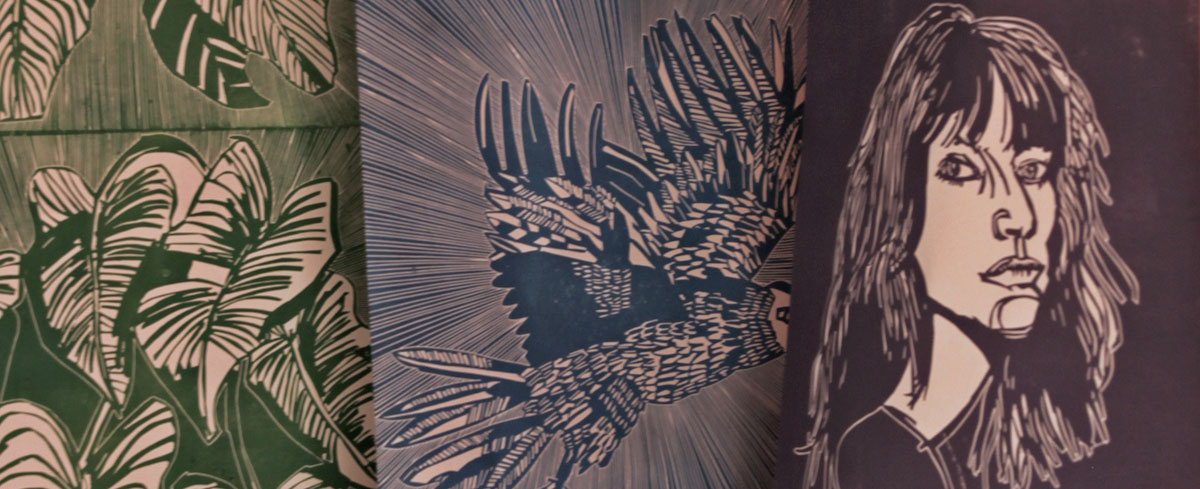 "I like the fact that I can take the wood anywhere. I like to work a lot, so if friends invite me to a barbecue, I take the wood with me and I'll be carving away while everyone's preparing the food. I suppose I have a lot of discipline to work as much as I do, and to keep working until I get something that convinces me, but if i don't make art, I don't know what to do. I get bored!."
Discover more about design in Buenos Aires.