A neighbourhood relic
On a quiet, humble corner in the neighbourhood of Villa Crespo, a finely honed team works away intensely in the kitchen upstairs at an old neighbourhood pasta joint that has become beacon for fans of homemade pasta. The spot has long been occupied by pasta makers - a traditional part of the landscape in Buenos Aires where strong Italian heritage means that a hearty Sunday lunch of fresh pasta remains a weekly ritual for many families.

Esteban Salgado took on the venue back in 2006. Raw fresh pasta is stilled dispensed to take away and cook at home, but the venue now also opens for lunch and dinner as a restaurant with the atmosphere of a traditional neighbourhood canteen. Everything is done by hand, from stretching out the dough to filling and cutting the ravioli and sorrentinos - the latter a uniquely Argentine stuffed pasta cut in large circles. Having the two functions - shop and restaurant - coupled with the sheer variety of pasta served - from sweet potato and almond ravioli to wild boar sorrentinos means the team is always in action.
A pride in precision
Pasta chef Gaby Gazarella oversees the making of the dough and the stretching and cutting of the pasta, ensuring just the right combination of thicknesses - because not all the raviolis are the same. Different combinations of thicknesses are used for each filling and for the sauce each variety will be served.
"For very soft fillings, we usually use thicker pasta for the upper layer than the lower layer so that the ravioli don't come open," Gaby explains. "We make a huge variety of pasta, white, green and black. Everyday we're making ravioli and everything's done by hand so it takes a lot elaboration, a lot of time, and constant care to make sure the pasta doesn't go dry."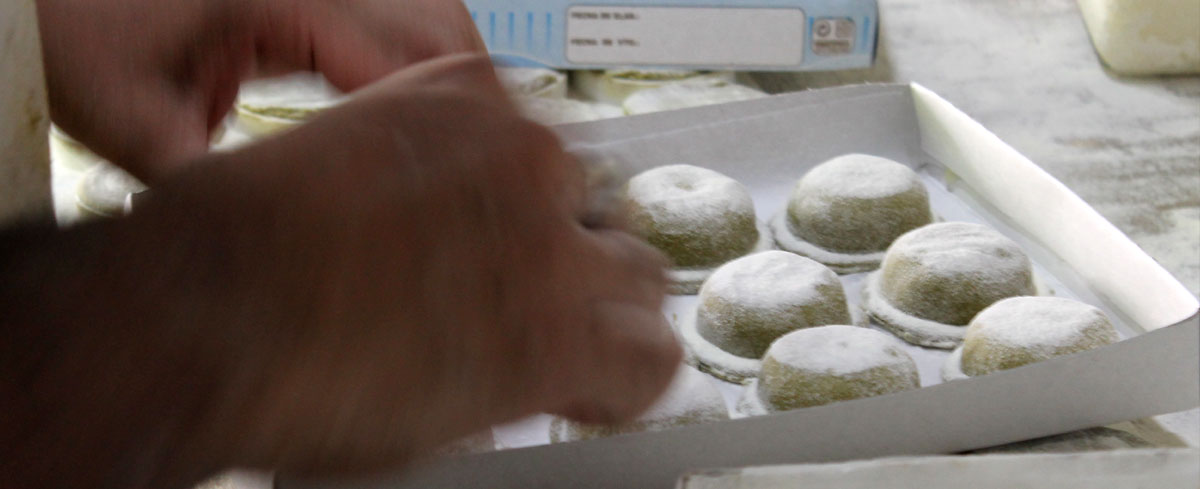 A way of life
Gaby's been part of the team for ten years so is something of an expert on what pasta to use for each dish, but she still feels a commitment to what she does "It's not only work," she says. "It's passion, dedication. I love what I do and this is the most important thing. To work with passion."
The radio plays in the kitchen as head chef Agustin Cicchini calls out instructions to several of his team simultaneously. He's worked here since the restaurant opened.
"Now there are many businesses in the neighbourhood and customers come from all over but when we 13 years ago there was nothing here, we were on our own," he says. "We started to make pasta of all kinds - rabbit, ham and pear, shark."
"This is a busy kitchen," he says. "We're cooking dishes but also making fillings for more than 25 pastas. It's a kitchen with a lot of enthusiasm. Spending all day cooking, restless, doing lots of things at once is a lifestyle. Cooking is a lifestyle."
Salgado Alimentos, Ramírez de Velasco 401.
Learn more about gastronomy in Buenos Aires!