Buenos Aires is a pulsating cosmopolitan city and a place of many passions. The combination of rich architectural and cultural heritage, modern creative energy, electric nightlife, unique traditions, a vibrant arts scene, extensive parks and open spaces, and warm, friendly people makes it one of the world's most exciting capitals.
There are dozens of reasons to visit - reason why the city has repeatedly been voted best city in Latin America by users of TripAdvisor. Here are just ten.
1. Passion for our heritage
The city's identity was forged in a melting pot of influences, from native American and colonial Spanish roots, to the influences of Italian, French, Eastern European and African immigration. While Buenos Aires is a cosmopolitan city always looking towards the lastest trends, Porteños - the city's residents - have a passion for the city's history and tradition. Feel the nostalgia in the cobbled streets of neighbourhoods like San Telmo, visit old cafes where poets used to meet, and explore the political history of the Plaza de Mayo, where huge crowds turned out to see Eva Perón speak.
2. Passion for food
Designated Ibero-American capital of Gastronomic Culture 2017, the city boasts outstanding culinary options, from elegant 19th century "bares notables", to some of Latin America's most acclaimed contemporary restaurants and bars. Food is important in Buenos Aires. You can enjoy the world's best steaks, the best malbec wines, and hearty Andean fare, and there's also pizza, pasta and ice cream on every corner thanks to the city's Italian influence.
3. Passion for the open air
Buenos Aires is fortunate to have a pleasant climate, and many expansive green spaces, full of flora and fauna. From the Costanera Sur Ecological Reserve - one of the world's most important urban nature reserves - to the popular Tres de Febrero Park - the place to relax and unwind at the weekend, there are plenty of spaces to enjoy the sunshine, walk, run and watch the world go by. The city also has a free 24-hour public bike share system and an extensive network of cycle lanes, making cycling a fun way to see the city.
4. Passion for sport
The atmosphere at Argentine football stadiums has to be experienced to be believed, and The Boca Vs River derby has been described as the most intense sporting event in the world. As well as soccer, the city also bests the world's best polo, with the glamorous Argentine Open considered the greatest club tournament going. There are also important annual tennis, rugby and motorsport events.
5. The passion of the tango
Sensual, nostalgic, and fiendishly difficult to learn, the tango emerged in the city's portside neighbourhoods in the late 19th century and has since conquered the world. Today, Buenos Aires is a place of pilgrimage for tango dancers from all over the world, and the dance is still very much alive - danced by the young and young-at-heart at dozens of social dance events called milongas every night of the week, well into the early hours. As well as witnessing traditional social dancing, you can treat yourself to sumptuous dinner-shows, with spectacularly choreographed professional performances at the city's many tanguerías, and see live orchestras playing tango music everywhere from cosy neighbourhood bars to grand symphony halls.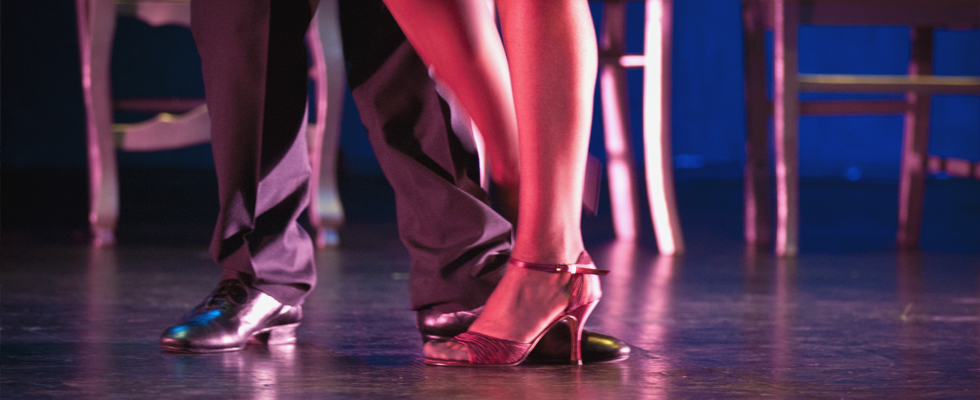 6. Passion for culture
Long seen as Latin America's capital of culture, Buenos Aires has more theatres and more book shops than any other city in the world, and some of them will take your breath away. The Teatro Colón is one of the world's best opera houses, with outstanding acoustics and beautiful interiors, and the Ateneo Grand Spendid is widely considered to be one of the most beautiful bookshops in the world. The city also boards a wealth of museums, galleries and cultural centres, such as the CCK, the biggest cultural centre in Latin America, offering a regular calendar of free exhibitions, concerts and dance and theatre performances.
7. Passion for style
Buenos Aires leads the way in Latin American fashion and design, and is a fantastic city for shopping. With everything from modern shopping malls stocking local and international brands to historic markets and fairs selling handmade crafts and incredible antiques, the city has something for every taste. For a particularly autoctonous experience, head to the Feria de Mataderos, a weekly fair where you can shop for traditional Argentine handicrafts and catch live folk dancing and gaucho horse riding shows.
8. Passion for nightlife
Buenos Aires is a city that never sleeps, with an incredible range of nightlife: traditional neighbourhood taverns, award-winning cocktail bars, large commercial nightclubs, hidden gig venues, and underground nightspots catering for every niche going. The city has a passion for openess and diversity, something that has made it the top destination in Latin America for LGBTIQ visitors. Palermo, San Telmo and Puerto Madero are the most popular places to head for a night out, and be prepared to stay out late! Many clubs don't fill up until 2am, and close after dawn.
9. Passion for our Pope
Buenos Aires is the place to connect with the life and work of Pope Francis. You can visit his childhood home and the schools he attended in the neighbourhood of Flores, the prison where he worked in Villa Soldati, and the Metropolitan Cathedral, where for 20 years he led mass as the Archbishop of Buenos Aires. There are free Pope Francis bus tours and two free walking tours visiting many of his old haunts. The city is also home to the world's first relgious theme park - Tierra Santa.
10. A passion for hospitality
While Buenos Aires is a frenetic, sometimes extreme city, you'll always receive a warm welcome. Porteños are proud hosts who delight at receiving people from all over the world and are always keen to make visitors feel at home. Join locals to drink mate in the park, watch the football, dance tango or folklore, make music or discuss the latest cultural trends. The city tourist board does its part, offering free guided tours, and other activities such as running and rowing, to make sure you get the most out of your visit.
Come and discover a city of many passions!