T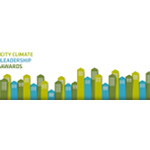 he City Government's Plan Integral de Gestión de Residuos Sólidos Urbanos (Solid Waste Management Plan) was a winner in the Solid Urban Waste category at the C40 Cities' City Climate Leadership Awards which honour cities for their leadership in tackling climate change. The project is helping to clean up the streets, save energy, engage citizens responsibly in waste separation at origin and create more jobs.
For more information on the plan, go to the Waste Management section.
Webby Awards - Honourable Mention
B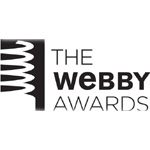 uenos Aires received an Honourable Mention in the City & Urban Innovation category of the renowned Webby Awards 2014, for its digital City Map Cómo Llego?. The Webby Awards are chosen by International Academy of Digital Arts & Sciences (IADAS). More information can be found in Open Government.
World Smart Cities Awards - Finalist
I
n October 2014, Buenos Aires' social innovation project, the NIDO (Núcleo de Inclusión y Desarrollo de Oportunidades) was shortlisted as a finalist in the Innovative Initiative category of World Smart Cities Awards 2014.  The NIDO will help regenerate one of the city's most vulnerable slums by creating a highly productive social space for interaction, integration and creativity.
More information can be found in Innovation for Inclusion.
Guangzhou International Award for Urban Innovation - Finalist
I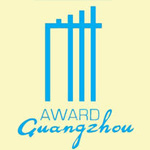 n September 2014 Buenos Aires was listed as one of the 15 Guangzhou Award finalists for its Mesa de Innovación y Creatividad (Innovation & Creativity Roundtable), a highly-successful response to the need to better integrate innovative public policy across government departments. Since 2013, the roundtable ensures regular open dialogue and coordination amongst senior officials on cross-cutting innovation.
Recipients of the Guangzhou Award are selected by the city of Guangzhou, the World Association of Major Metropolises (Metropolis), United Cities & Local Governments (UCLG).
Organisation of American States' Inter-American Awards for Innovation in Effective Public Management - Special Mention
S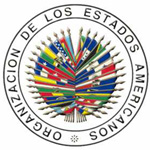 et up in 2012 to support the professional development of young graduates and bring fresh perspectives and ideas to public administration, the Programa Jóvenes Profesionales (Young Professionals Programme) is a graduate training programme across different areas of City Government. The programme has been recognised by the OAS Department for Effective Public Management as an innovative and easily replicable tool in public administration in the region.
2013
Sustainable Transport Award - Winner
B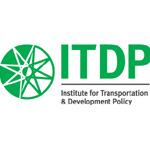 uenos Aires' Plan de Movilidad Sustentable (Sustainable Mobility Plan) won the Institute for Transport & Development Policy's annual Sustainable Transport Award which recognises cities with a strong vision and clear sustainable strategy for improving citizen mobility. The plan includes the city's BRT (Metrobus) system, the Eco-Bici city bike scheme and all works to prioritise pedestrian mobility in the city centre.
Go to Sustainable Mobility for more information.
C40 Citizens Choice Awards - Winner
I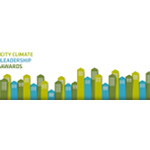 n recognition of its leadership in combating climate change, Buenos Aires was the public's choice out of 19 cities for the C40 Citizens Choice Award. The Plan de Movilidad Sustentable (Sustainable Mobility Plan) was especially highlighted as an innovative, sustainable and replicable model.
Go to Sustainable Mobility for more information.
Gov Fresh Awards - Winner
Buenos Aires' commitment to open government and its embracing of civic innovation was recognized with the 2013 City of the Year GovFresh award. Go to Open Government for more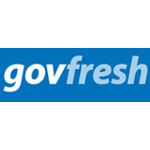 information on how we use technology to make decision-making more participatory and innovative. 
Premio Iberoamericano de Ciudades Digitales - Winner
I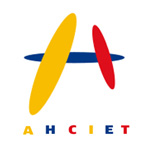 n 2013 Buenos Aires won the Ibero-American Award for Digital Cities in the Open Government category. The prize was awarded by the Ibero-American Association of Research Centers and Telecommunications Firms (AHCIET), which recognised the city's commitment to developing  efficient digital services and innovative applications. Go to Open Government for more information on how we use technology to increase access to information for our citizens.
2012
Guangzhou International Award for Urban Innovation - Special Mention
B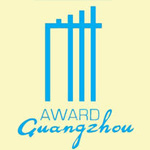 A's project Participación Pública en la Comuna 8 received a Special Mention at the 2012 Guangzhou Awards. This regeneration plan for the low-income neighbourhoods in one of the southern communes of the city was recognised for the importance given to public participation and consensus in the urban planning process.
Rankings
1st City in Latin America for Students, 24th worldwide - QS Best Student Cities Ranking 2015
1st  Global City in Latin America, 20th worldwide- Global Cities Index 2014 (AT Kearney)
2nd City of Opportunity in Latin America, 24th worldwide - Cities of Opportunities 2014 (PWC)
1st City in Latin America for Young People, 11th worldwide - Youthful Cities Index 2014
1st City in Latin America for Meetings & Conventions, 18th worldwide  - ICCA Worldwide Rankings 2013
2nd City in Latin America for Sport, 32nd worldwide - Sports City Index 2013
1st Most Habitable City in Latin America, 26th worldwide - The EIU Best Cities Ranking 2012
1st Tourist City in Latin America - Conde Nast Traveler
2nd Global Destination in Latin America - Global Destination Cities Index Mastercard 2013